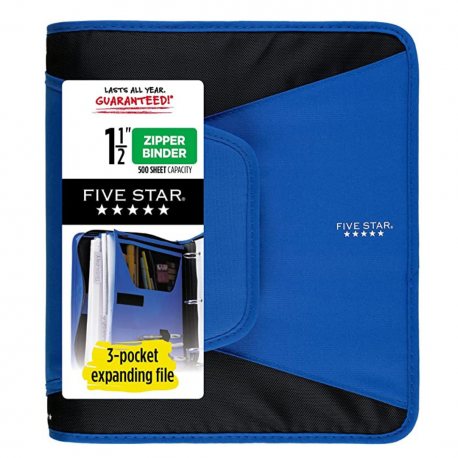  
Five Star Zipper Binder, 1-1/2 Inch 3 Ring Binder, 3-Pocket Expanding File, 500 Sheet Capacity, Durable, Blue
Child's Name
Please enter child's name to customize this supply kit.
Superior dustless chalk is extruded calcium carbonate and is free of foreign materials that work their way into the board surface causing scratching, streaking and pitting. The round sticks fit most holders. 12 sticks per box.
No customer reviews for the moment.